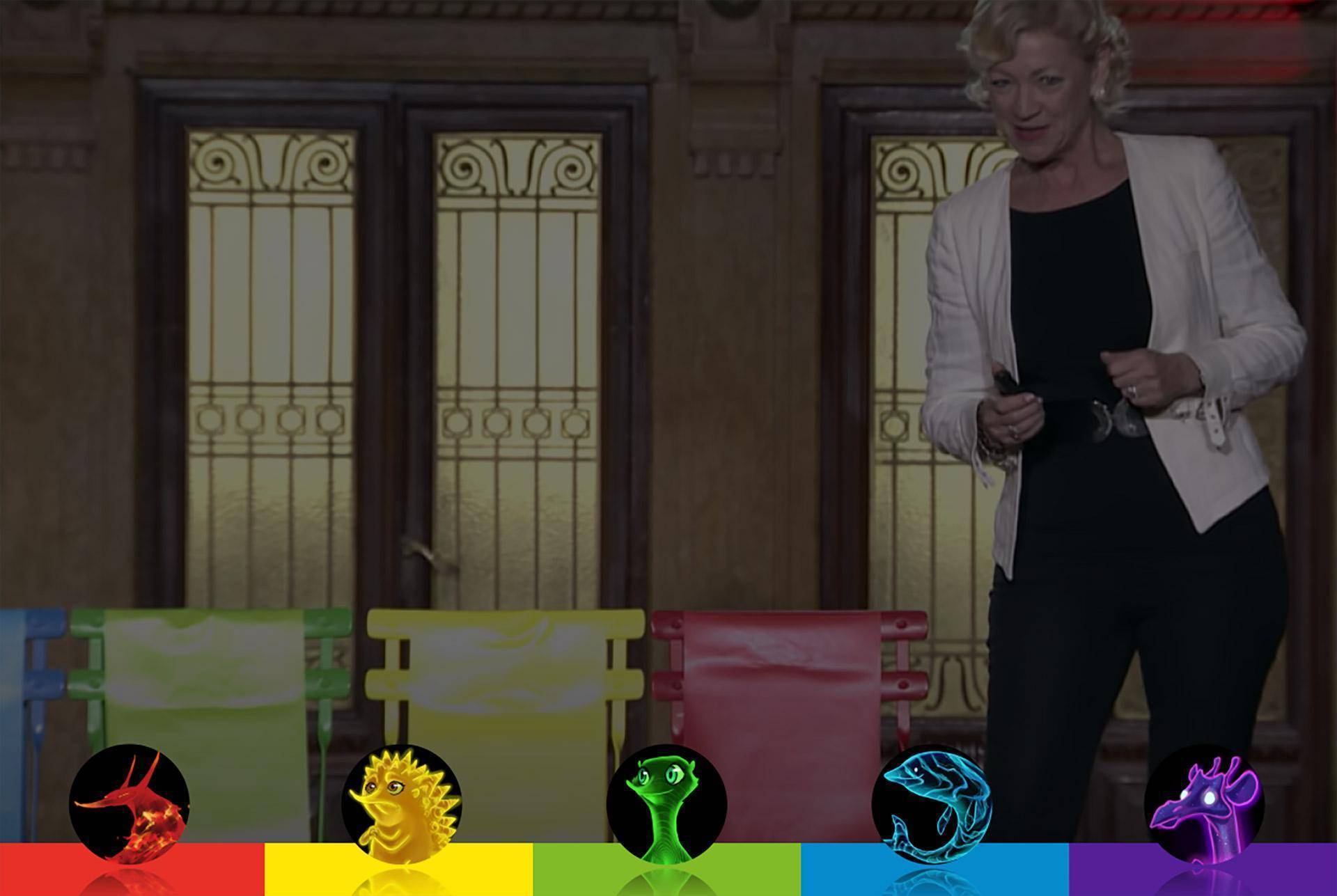 BOOK LOUISE
FOR YOUR
NEXT KEYNOTE
SPEAKS WHATS ON YOUR MIND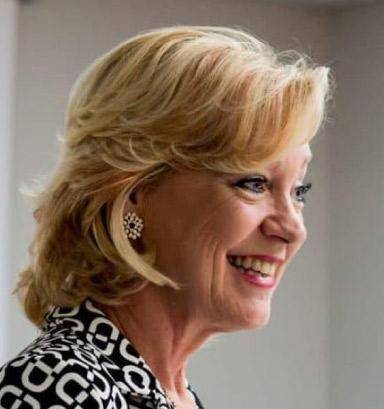 Louise has gifted the world with her highly powerful and innovative mind tool, The 5 Chairs, designed to develop our emotional and behavioural intelligence and move us towards more constructive and inclusive behavioural patterns. The tool consists of 5 Chairs which act as a behavioural compass for us, mirroring our daily reactions and forcing us to track what we're thinking, what we're feeling and how we're behaving in any given moment.
It's a game-changer, which encourages us to make new choices about what behaviours are appropriate in any circumstance, both at work and at home, for successful living. It's a change-accelerator, which provides a system of thinking and conversing for individuals and teams to help transform unproductive 'toxic' behaviours into creative collaboration and top performance.
"One of the most practical books on emotional intelligence that I have ever read."
Founder at Barrett Values Centre

Louise is a compelling speaker. She instills in us all the concept of accountability, a strong sense of being responsible not only for our own actions but also for other people's behaviours. If everyone applied her guidelines we would live in a decidedly better world. I thoroughly recommend her as a speaker. She will profoundly inspire your audience."

I first met Louise in 2005 when I became Managing Director of Manpower Group, Italy. Since then she has played a key role in improving our peoples' performance by developing their soft skills and behaviours with her highly powerful and effective speaking and training engagements
President Mediterranean & Southeastern Europe Manpower Group

Louise is an energetic, engaging speaker as well as a trustful business partner. She can capture the hearts of any audience and open minds to more vulnerability and authenticity
President Mediterranean & Southeastern Europe Manpower Group

"The 5 Chair methodology is both powerful and highly effective. It sows a seed in the mind and heart of everyone that experiences it. Louise's high level of professionalism and deep spiritual wisdom secured the impact of the 5 Chairs"
~ Director at The Baglioni Luxury Hotels Group
The European Council, Million Dollar Round Table, The Integral European Annual Conference, The Employees Leadership Summit Ukraine, The European Business Association, The Governor's Task Force for Child Abuse and Neglect, Michigan, US, European Women's Management Development EWMD, SEITAR Society for Intercultural Education.
GLOBAL ENTERPRISES: Philips International, Eli Lilly, Unicredit, GSK, Barilla, Gucci, Luxottica, Whirlpool, Honeywell, Tods, Diesel, Komatsu, Continental, Zara, Hermés, Eni, Enel, Bruker, Biogen, BHGE, Dior, Pomellato, Politenico di Milano, Ferragamo,Telecom Italia, Deustch Bank, UBS, FIAT, FPT. ,
Louise can customise and combine topics for keynotes. She offers half- and full-day workshops, trainings, breakout sessions, retreats, community conversation and webinars. She delivers both virtually and in person.
As an experienced keynote speaker, Louise has a unique skill of captivating the  attention of her audience. Her inspirational speaking skills and theatrical background make each keynote speech personal, thought-provoking, and engaging and this serves as the perfect outlet to inspire your audience. If you are looking for a speaker that will challenge your audience in new ways and broaden their perspectives, Louise is the motivational speaker to do this.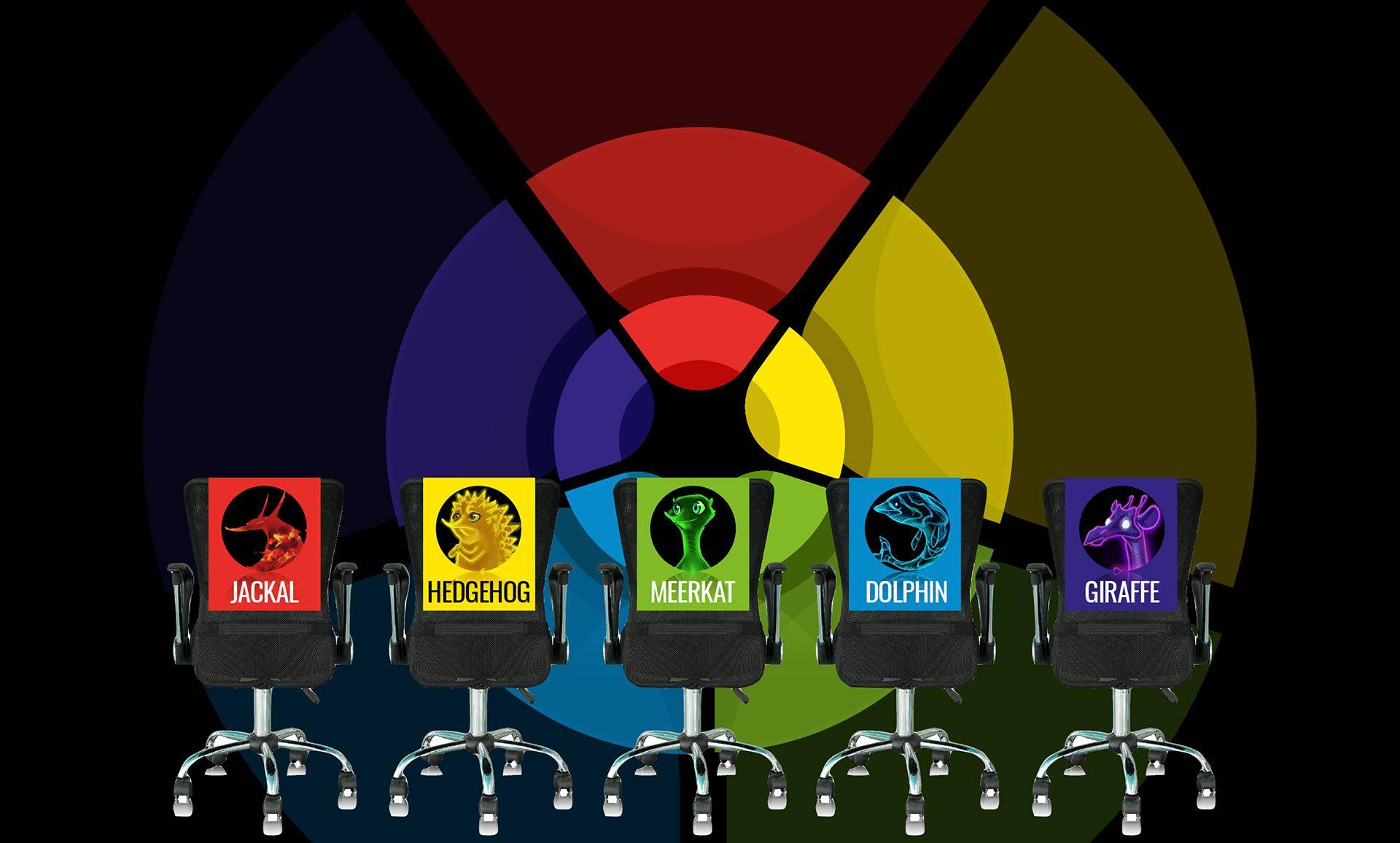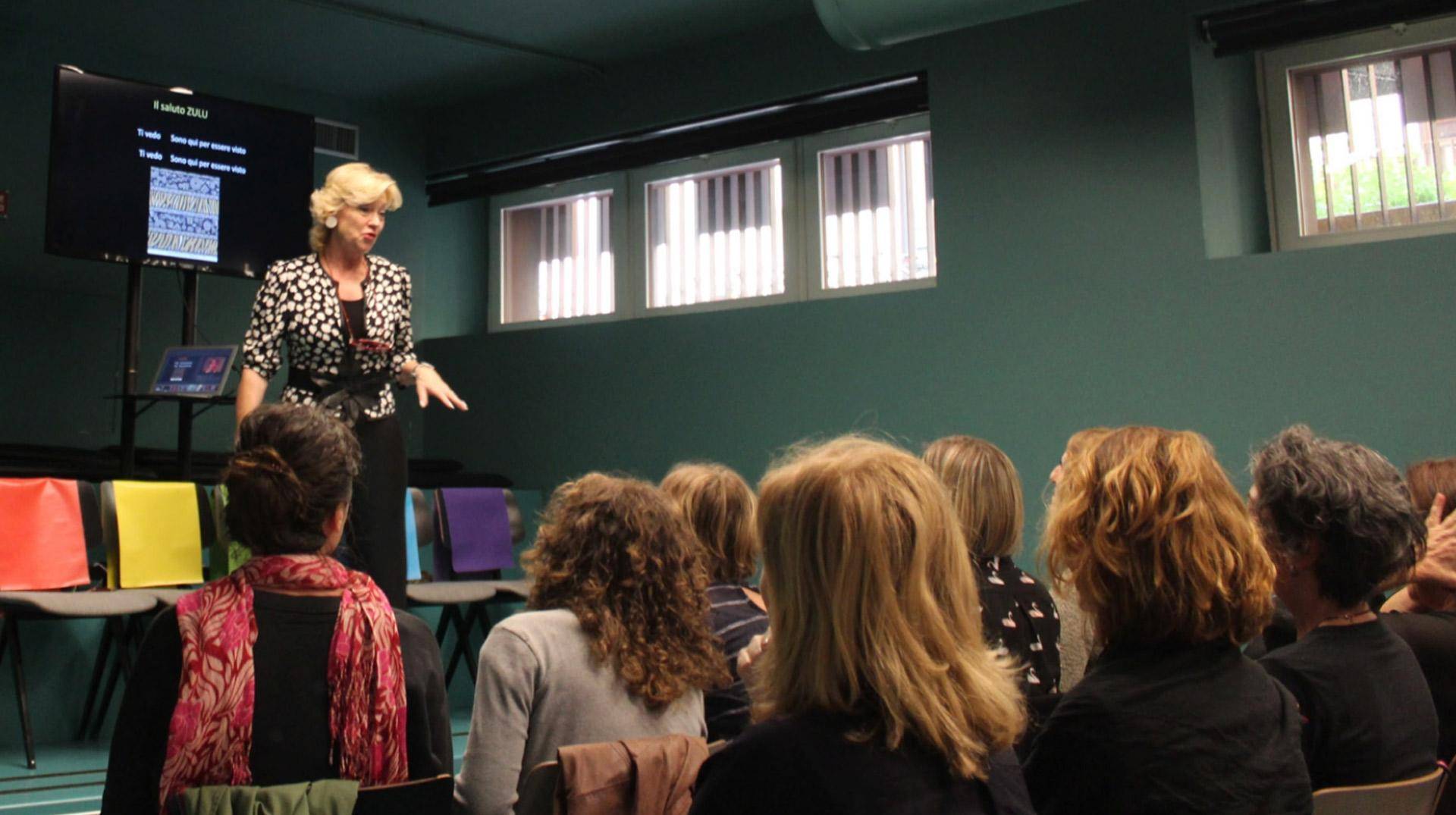 VIRTUAL & IN PRESENCE Keynotes in various forms depending on the needs of clients:
Louise's speaking forte is in inspirational audience-participation sessions as her background is in training, facilitating, coaching and theatre.
Euro 10.000 – 30.000 depending on the event
English (native) and Italian (fluent)
The following people would be happy to give references:
Franco Moscetti: President OVS spa
email: [email protected]
Richard Barrett: Chairman and Founder of the Barrett Values Centre
email: [email protected]
Stefano Scabbio: President Mediterranean and Eastern Europe Manpower Group
email: [email protected]
For anything else you need to know, contact: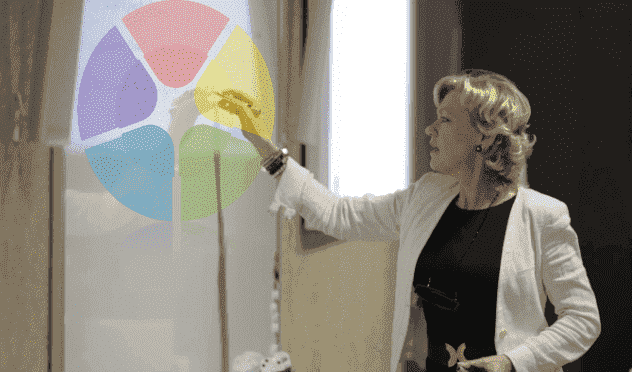 The 5 Chairs welcomes anyone whose ambitions are to know themselves better, live to their full potential and generate happiness and success for themselves and others. We work with all generations, all professions and all cultures. We also support leaders who are responsible for the individual and collective behaviors of those they lead.
If this sounds like you, fill out this form to speak directly to Louise Evans