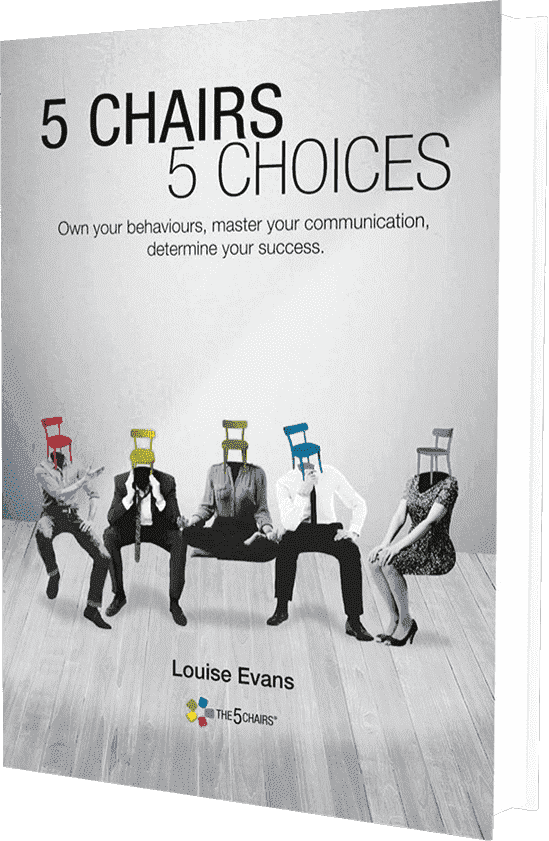 OWN YOUR BEHAVIOUR, ENHANCE YOUR RELATIONSHIPS, SECURE YOUR SUCCESS.
From the author, Louise Evans comes a personal development book that gives you the tools to make a choice: to consciously contribute to the happiness and success of everyone, both at work and at home with the right attitude. It is a call to action.

Unlike other personal growth books, The 5 Chairs serves as a resource that teaches critical communication skills while also helping the reader gain a new sense of behavioural intelligence applicable to all aspects of life. If you are searching for the best book on self- growth, communication and behavioural intelligence, you have come to the right place.
It's a game changer. It encourages us to make new choices about what positive behaviors to adopt.
Read it to learn about her decades of experience in coaching and leadership training programs. Leveraging The 5 Chairs Method, Louise has brought transformation to companies such as Fiat, Gucci, Enel, Unicredit Bank, British Gas, Duracell, Telecom Italia, and many more.
THE 5 CHAIRS AND LEADERSHIP
The 5 Chairs is chock-full of powerful lessons on how to develop the skills needed to transform from a good leader to a great one. This book will help teach you how to handle tough conversations at work and difficult situations within your organization. These chapters will unveil the surprising truth on what makes an effective leader and how to instill these qualities within ourselves each and every day.

Whether you are looking to gain a competitive advantage within your organization, serve as an example within your leadership role, or just improve your communication among your peers, this book offers something for everyone. Strengthen your skills in emotional intelligence, learn the importance of accountability, and discover powerful lessons in relationship mastery.
APPLYING THE CONCEPTS OF THE 5 CHAIRS
The 5 Chairs isn't just for people in leadership roles or for those in an organization. This personal development book covers universal principles that can be applied to all different facets of life. From dealing with crucial conversations to strengthening relationships, this book offers a fresh perspective on how to be a better person and a greater communicator all around.

Now is the perfect time to unleash the successful leader within you. Uncover the defining principles of effective leadership, communication, and personal growth with The 5 Chairs today.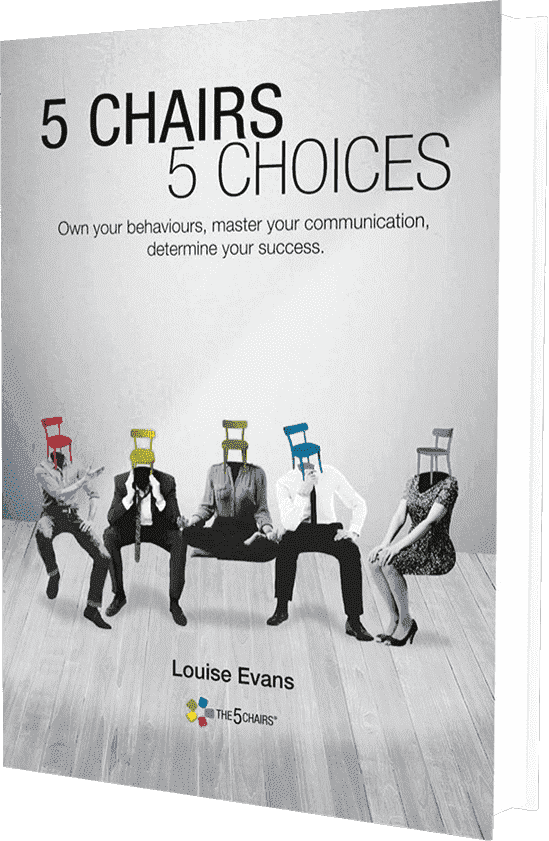 The 5 Chairs 5 Choices book is Now Available! Click on the links below to buy them today: