AT THE 5 CHAIRS ACADEMY, WE WORK ON THE HUMAN SIDE OF LIFE IN ORGANIZATIONS.
Whatever your professional ambition, job or role you will exponentially improve:
THE WAY YOU TALK
THE WAY YOU BEHAVE
THE WAY YOU RELATE
The role of the 5 Chairs Academy is to promote the 5 Chairs methodology worldwide and make it available to anyone who is committed to reaching the highest expression of themselves. We are dedicated to improving human interaction and relationship to ensure a greater level of harmony and collaboration across all our communities.
Consulting and training services in the 5 Chairs methodology across all sectors of society from corporate and educational to social and governmental
Top class flagship programs in human skills for both public and private sectors
Tailor-made programs co-designed to met the specific needs of individual clients
An educational syllabus for schools and educational academies
A 5-Chair certification for coaches, trainers professionals
Louise Evans is the Founder of The 5 Chairs Academy. She is also the creator of The 5 Chairs Methodology and author of the book 5 Chairs 5 Choices. She is a long-term entrepreneur with 30+ years experience as a Transformational Coach, Behavioral Changer and Global Leadership Facilitator.
As a humanist, Louise is motivated by a profound desire to help people become the highest version of themselves to build environments permeated by mutual trust and respect. To this end she has delivered her 5 Chair methodology to thousands of people in more than 25 countries worldwide.
She is supported in her work at the Academy by a pool of top class international CERTIFIED 5 CHAIRS COACHES and a select group of TRUSTED STRATEGIC PARTNERS.
FIVE FUNDAMENTAL INTENTIONS
Our work at The 5 Chairs Academy is supported by 5 deeply-held intentions to:
Our mission at the Academy is to stimulate change through memorable engagement. We believe in TRANSFORMATION not information and to achieve this we use a multi-sensory impact approach using objects, props, colors, video and gamification to create a strong emotional impact to enable transformational learning to take place.
Feedback from participants who have taken part in our programs and adopted the core teachings of The 5 Chairs have described it as 'transformational', 'highly practical', 'extremely original', 'easily applicable', 'life-changing', 'a life-tool everyone should use'.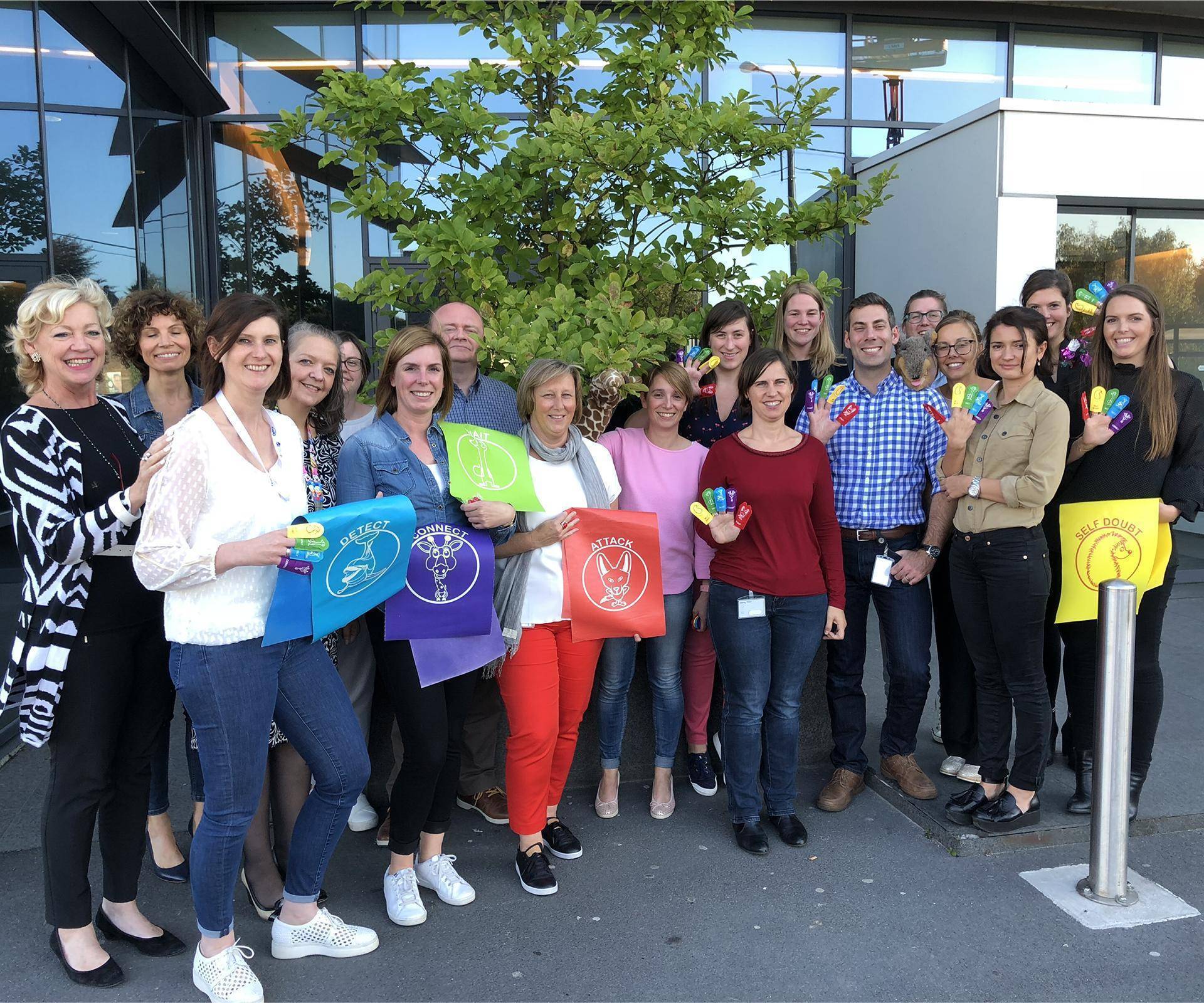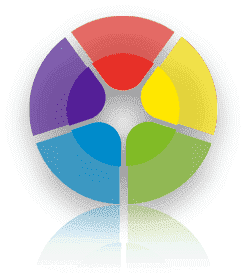 The universality and adaptability of The 5 Chairs tool has generated enormous opportunities to work with individuals, teams and organizations across all geographical zones, all hierarchical levels and all corporate and sectors, whether private or public.We have more than 30 years experience in designing learning and developmental projects for a vast cross-section of organizations from engineering and finance to fashion, luxury and hospitality.
At The 5 Chairs we believe deeply in the co-creation of the learning experience through CLOSE COLLABORATION with our clients. This partnership has always ensured success through the development of fully-tailored programs which suit our clients' specific requirements and needs.

The highly successful 5 Chairs programs are the result of years of research and testing across multiple audiences worldwide. They have proved to have a profound effect on the way we do everything in life as a leader, colleague, parent, friend or spouse.
The most sought-after programs at the Academy are:
THE 5 CHAIRS WILL MOVE YOU FROM:
All our interactive programs at The 5 Chairs are available in VIRTUAL, IN-PERSON and HYBRID formats. See our delivery options below.
Our main programs are typically delivered through a combination of Master Webinars and Online Consolidation activities which are hosted on The 5 Chairs learning platform.
Wherever possible, we highly recommend the Hybrid learning experience combining face-to-face training with online follow-up. We also recommend a learning path which takes place over an extended period of time of up to 10 weeks, for example, to ensure real transformation.
As an Academy we are constantly following the developments of advanced technology to enhance our training effectiveness and ensure a high level of interactive and personalized participant engagement.
The main activities at The 5 Chairs Academy focus on innovative 'Edutainment' solutions are can be delivered in the following formats:
Online and Hybrid training and coaching programs and webinars of various lengths for organizations and schools
In-person training programmes ranging from small team development to large scale culture change programmes across entire organizations
Large-scale online corporate training events for up to 8000 participants
Keynote speeches to large-scale audiences at international conferences. See Louise's speaker page here.
After attending any of our 5 CHAIRS programs, people report on how they have become:
much more self-aware and in control of their behaviors
are able to observe and understand themselves and others with greater accuracy 
can stay in positive intention for much longer
have broadened their field of behavioral choices
are better able to manage their responses in stressful situations
feel more in control of their everyday conversations and relationships
are behaving more productively both at work and at home.
READ MORE ABOUT OUR EDUCATIONAL PROJECT
The 5 Chairs program helps children become aware of the difference between productive and unproductive behaviors. It helps them face rising tensions in their daily encounters with others in order to maintain harmonious and happy relationships. Read more about The 5 Chairs Educational Vision and Join us!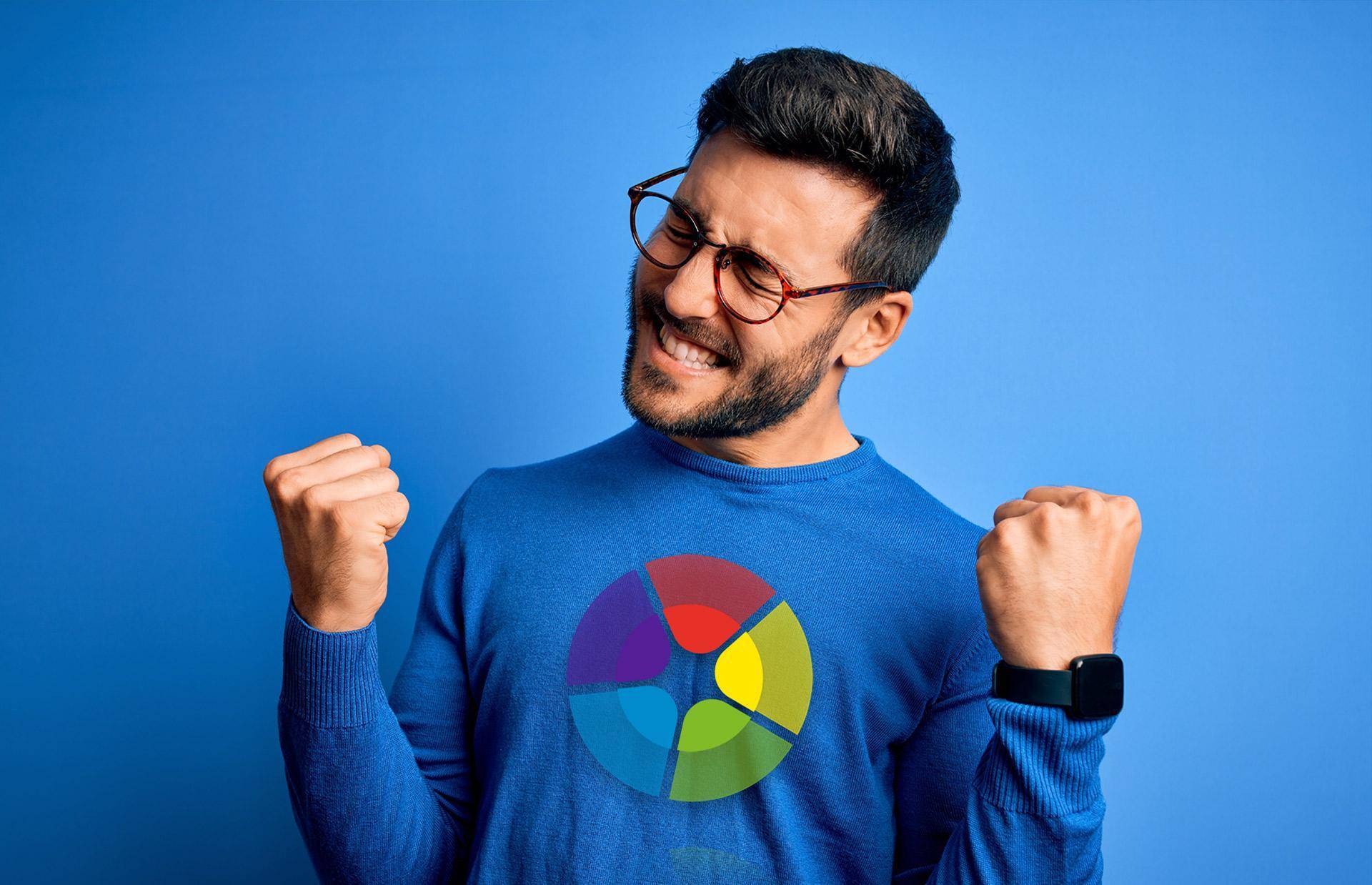 THE 5 CHAIRS
COACHING CERTIFICATION
The 5 Chairs coaching tool is designed for use by experienced coaches, trainers, consultants and leaders who are passionate about helping others develop their human skills.
It acts as a powerful compass to improve Behavioral Agility, Conscious Communication and Emotional and Social intelligence and help move people towards more constructive and inclusive behavioral patterns.
The 5 Chairs certification process is a unique journey designed to combine THREE EXPERIENCES for the participant:
to directly experience the process and benefits of The 5 Chairs methodology 
to learn the contents of The 5 Chairs coaching tool
to become certified as a 5 Chairs coach
During the certification process you will experience The 5 Chairs methodology from three different perspectives. Firstly as the onlooker (Phase 1), secondly as the protagonist, fully immersed in a self-coaching experience (Phase 2) and lastly as the agent of transformation for other people's growth and development (Phase 3).
The 5 Chairs welcomes coaches, consultants, trainers, OD practitioners and leaders to attend – and anyone who has previous experience in coaching and whose mission is to help other people grow and thrive.
This certification is designed for people who want to:
continue on their own personal road to growth and transformation
acquire a powerful tool to help others grow and transform
add a powerful tool to their professional repertoire to offer to individual clients, teams, organizations and families 
grow a business in caring for others
Gain greater self-awareness about your social brain's potential triggers and their impact on your coaching 
Build on your coaching emotional agility and self-mastery
Engage in experiential learning to practice The 5 Chairs from a personal and coaching perspective 
Integrate The 5 Chairs methodology into your coaching tool kit Certify as a 5 Chairs coach / ambassador
The 5 Chairs welcomes anyone whose ambitions are to know themselves better, live to their full potential and generate happiness and success for themselves and others. We work with all generations, all professions and all cultures. We also support leaders who are responsible for the individual and collective behaviors of those they lead.
If this sounds like you, fill out this form to speak directly to Louise Evans